Because of the influence of COVID-19, most people gave up traveling around the world. People go camping with their friends and family after work. Outdoor camping is a great way to relax. People can gain friendships through camping. At the same time, camping can also relieve people's stress at work. Tents are necessary equipment for camping. It is important for us to choose a high-quality tent. Recently, I have found a perfect tent. I think I need to recommend it to you, and that is PEAK TC Hot Tent.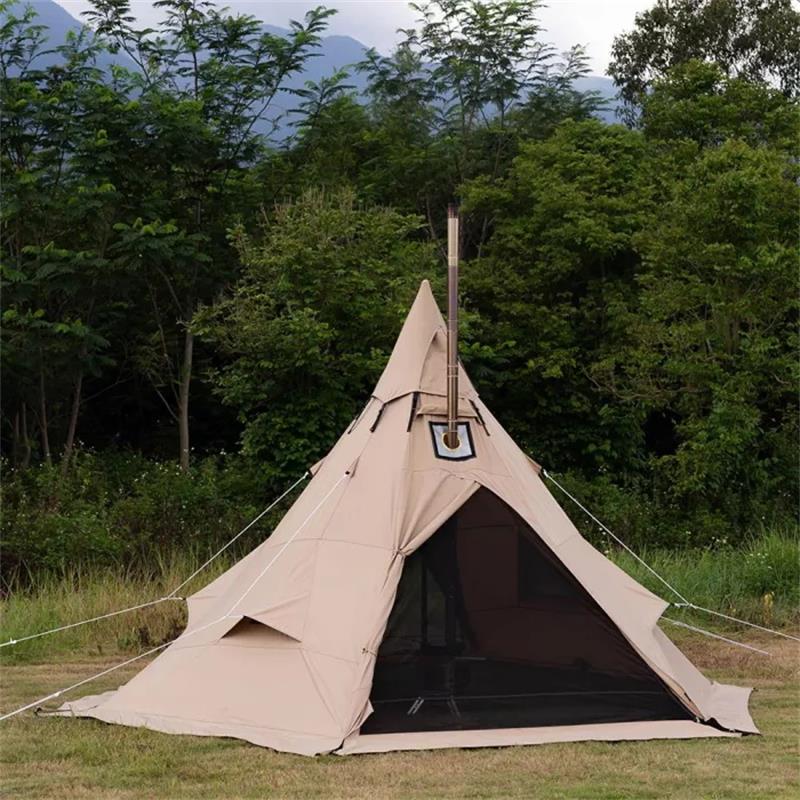 Quick view:
High-Quality Fabric
Large Space for 4-6 People
Adjustable Top Cap
Two Doors – Double Layer
Shop Now: https://www.pomoly.com/PEAK-TC-Camping-Hot-Tent
Have you ever heard of PEAK Hot Tent? If you are a camping enthusiast, you may be interested in this tent. please allow me to give you a brief introduction to this tent. This tent is a new product launched by the Pomoly team in 2022. This is a winter tent with an inner tent. It looks good. The most important thing is that the tent is very big. You can sleep in this tent with your friends or family. Now, let me analyze 4 reasons why PEAK Hot Tent is worth buying for you.
1. High-Quality Fabric
When people talk about PEAK Hot Tent, they can't help but praise its fabric. Pomoly adopts 70% cotton and 30% polyester to make the tent. Cotton is an important material for making canvas tents. Adding 30% polyester can increase the toughness and strength of the tent. This fabric meets people's expectations for tent fabrics. The tent is not only tear-resistant but also waterproof. Its waterproof grade has reached 1500 mm +.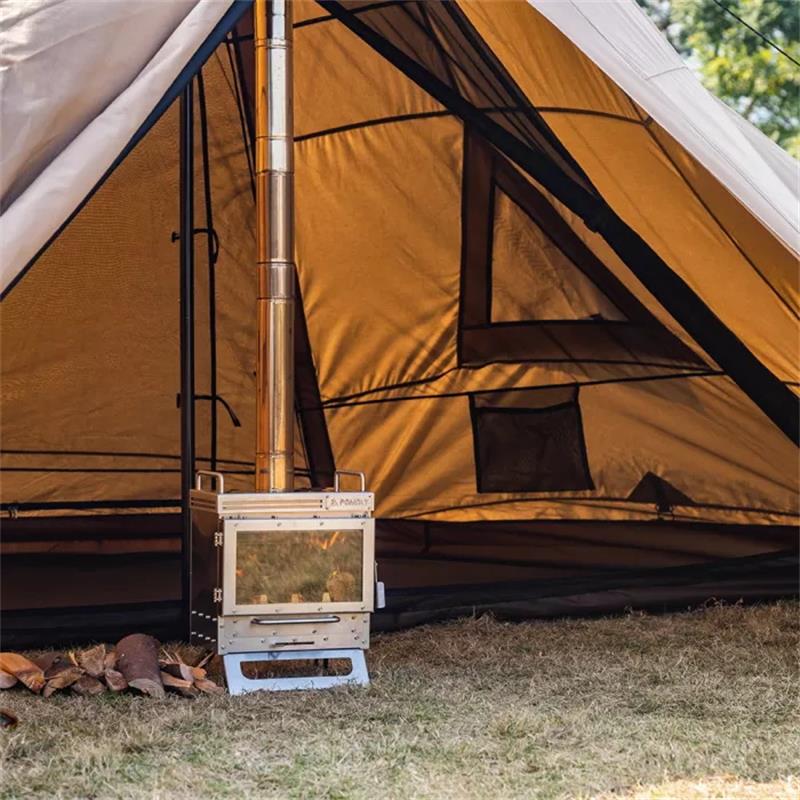 2. Large space for 4-6 People
The tent has a big space. You can go camping with your 4-5 friends. You can also sleep in this tent with your family. You can cook in this tent. You can also play card games in the tent. Pomoly PEAK Hot Tent can give you a pleasant camping experience.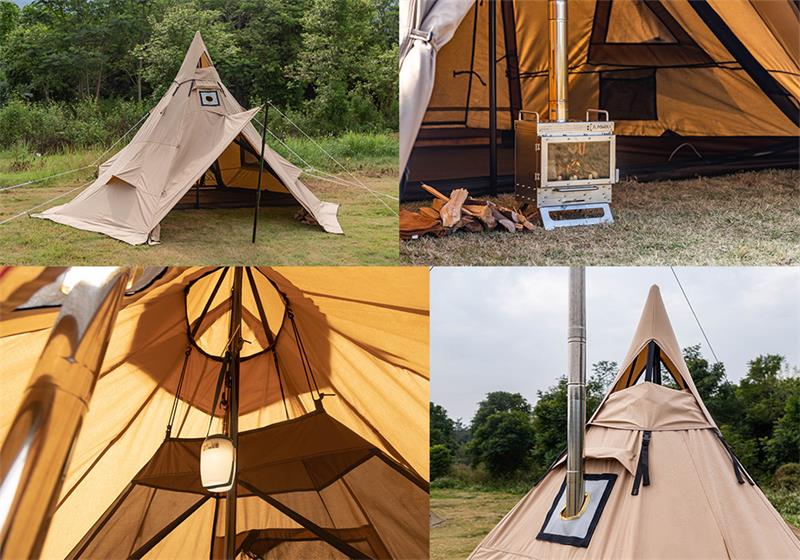 3.Adjustable Top Cap
The PEAK Hot Tent top Cap is special. We can control the opening and closing of the top cap by the two ropes inside the tent. This design helps us to close the Top cap in time on rainy days. In addition, we can also control the ventilation effect inside the tent at any time.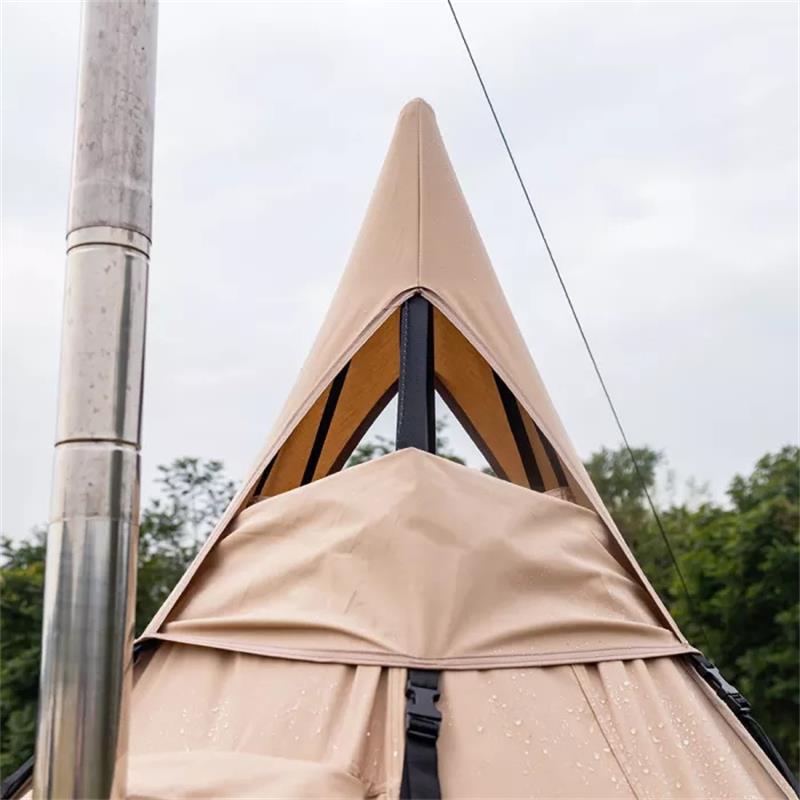 4. Two Doors – Double Layer
This is a winter tent with an inner tent. Because of the large space inside this tent, Pomoly designed 2 doors for this tent. People can get in and out of the tent freely. The sidewalls of this tent are also equipped with mesh pockets. You can put your cell phone and other small items in the mesh pocket.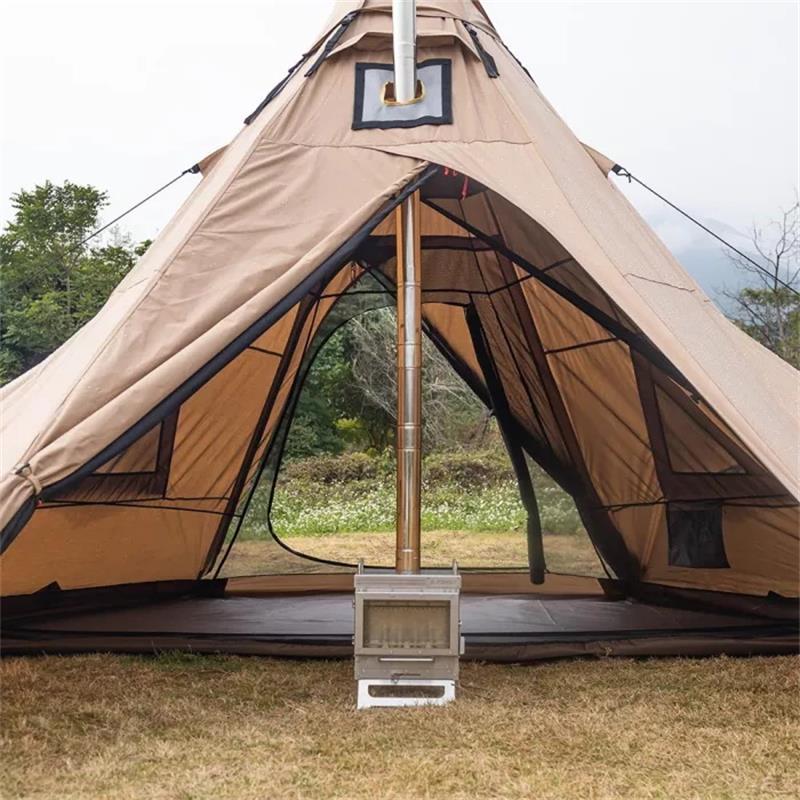 Reviews:
The tent I bought is very big. Five to six people can sleep  in this tent. I have to say that this is a tent to my satisfaction.
I like the color of this tent very much. Our family can sleep on the mat of this tent. I also played card games with my children. This tent is great.
I have used this tent many times. This is a very durable tent. The quality of this tent is better than I expected.
Conclusion:
There are many other reasons why people choose PEAK Hot Tent. Most people pay more attention to the quality of the tent. The fabric, space, and unique top cap of this tent are all reasons why people should buy it. If you want to know more about Pomoly's products. You can click the link below to go to their official website.
Official Website: https://www.pomoly.com/
Recommended Reading…
Compare Oxford tent and Cotton tent,Fabric difference