This weekend is coming. Do you have any plans? Camping sounds like a good choice. When we choose a tent, what feature should we care about? Now, I will use the characteristics of the TwinPeak Awning Tent to analyze how to buy a tent suitable for you.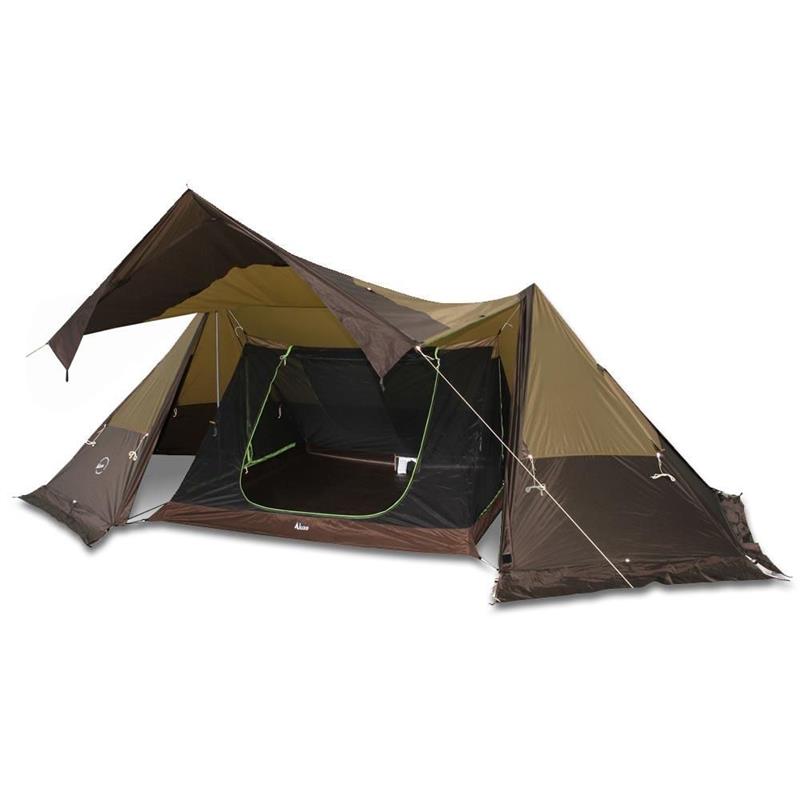 Quick View:
Fabric
Space
Tent Mat
Stove Jack
Weight
1. Fabric
TwinPeak Awning Tent is an Oxford tent. The fabric of the tent is very important to us. Now, the tent fabrics on the market can be divided into cotton tents, Oxford tents, and nylon tents. These three fabrics have different advantages. Click the link below to learn more about the differences between the three types of tents. TwinPeak Awning Tent belongs to the Oxford tent, so this tent is not only waterproof but also durable.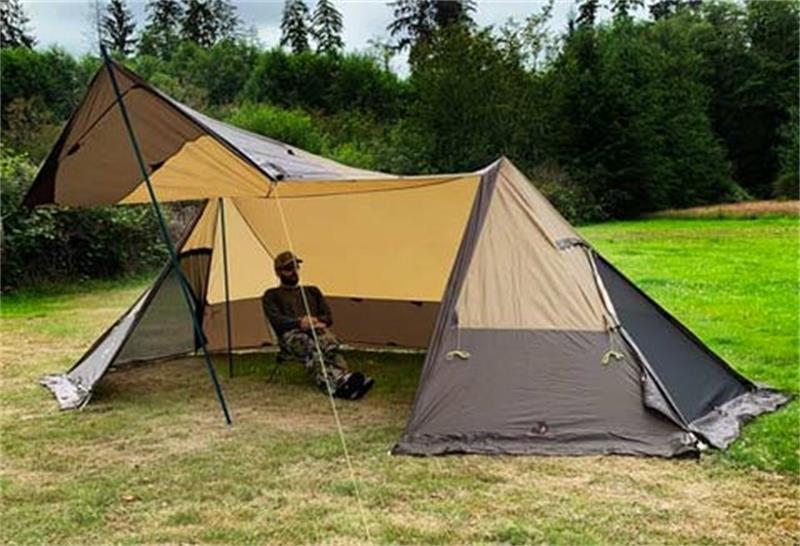 2. space
The size of each tent is designed according to people's needs. TwinPeak Awning Tent is specially designed for A team. TwinPeak Awning Tent has a large space. Five people can sleep in this tent. I don't recommend people who like hiking to buy TwinPeak Tent. I recommend people to buy small tents because light tents are more convenient to carry.
3. Tent Mat
A tent mat is one of the most important accessories of a tent. TwinPeak Awning Tent's accessories have no floor mats. Tent mats can reduce the chance of water on the ground entering the tent. If you choose to buy TwinPeak Awning Tent, please don't forget to buy a suitable floor mat.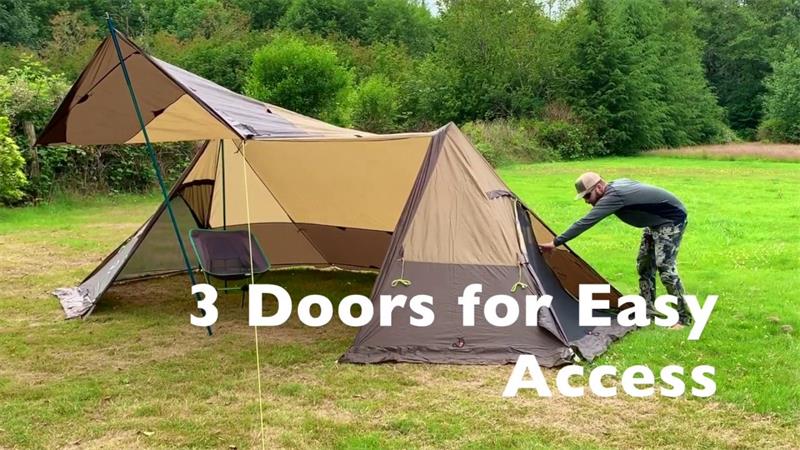 4. Stove Jack
This is a tent with a stovepipe jack. People can use stoves in TwinPeak Awning Tent. Most people like to cook delicious food with friends when camping. If people want to cook in the tent, they need to buy a stove jack Cloth. The cloth is fireproof fabric. If the tent lacks stovepipe cloth, there is a great risk of being burned by high temperatures.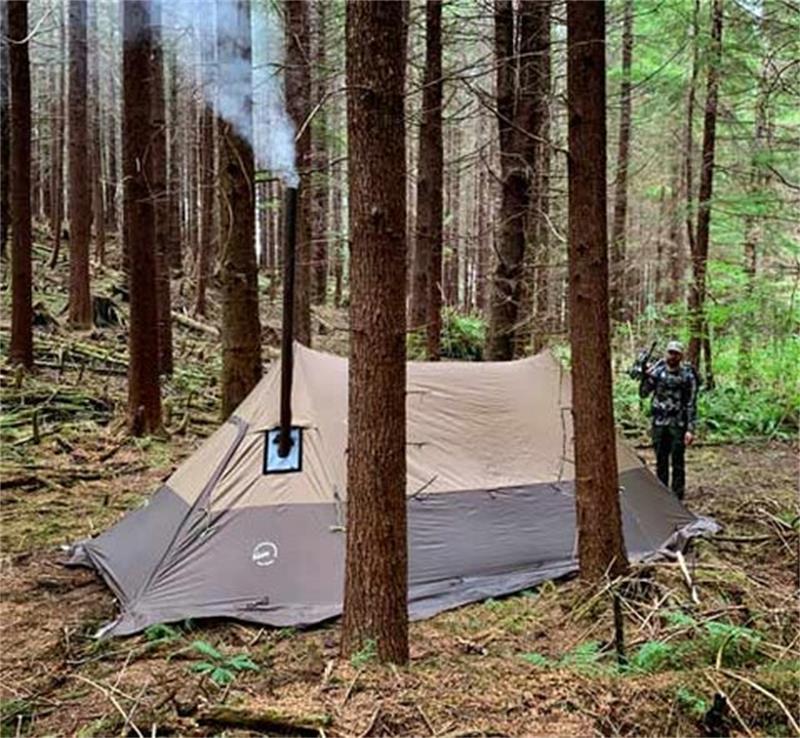 5. Weight
TwinPeak Awning Tent weighs 6.9 pounds. This tent is too heavy for hikers. TwinPeak Tent is designed for team camping, and the tent has a large space. This tent also has a disadvantage, that is, it is very heavy. I think this tent is more suitable for Car Campers.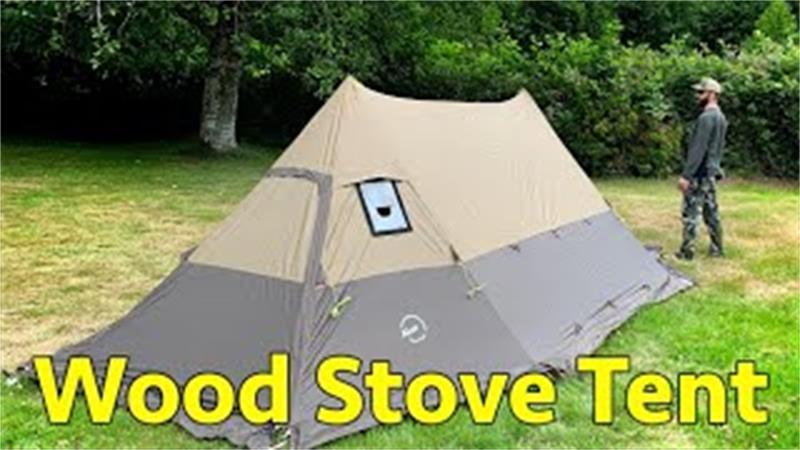 Reviews:
6. 3 lbs for such a big backside tent! (-Hidden lion)
Cool tent. Now if you could zip the entire center section out and zip the ends together to make a smaller tent. (-Just dreaming)
What I'm really curious about is what happens when a hot spark from the stove lands on the tent. Nearly every tent with a stove I've spent time in has needed a fly (cheap and replaceable) to deal with sparks, even with arrestors, which generally are problematic and plug up at the worst time. (-Dora)
Conclusion:
The Twinpeak is a two-pole octagonal-shaped hot tent designed for cold weather winter camping. It is simple to set up using 2 poles and 8 stakes. For the two poles, you can use trekking poles with extensions or two dedicated poles that are the appropriate length (like our 231x, 197x & 163x poles). The outer tent sleeps up to 5 people (4 with a stove) as a fully functional floorless shelter. Designed for base camp backpack hunting, riverbank fishing, and winter camping!
Read more…
5 Reasons Why You Should Buy Traveller Mini Stove
Is Peak Hot Tent Shelter Worth Buying?