Summer is coming soon, and your friends should also start preparing camping equipment. For campers, tents must be the most important. If you don't know much about tents. You won't regret choosing Chalet 70 Hot Tent.
A suitable tent is half the success of camping. However, I find that many novice campers don't know how to choose a suitable tent. Maybe you will also encounter such problems. You have selected many styles of tents on the Internet, but you don't know the functions of these tents at all.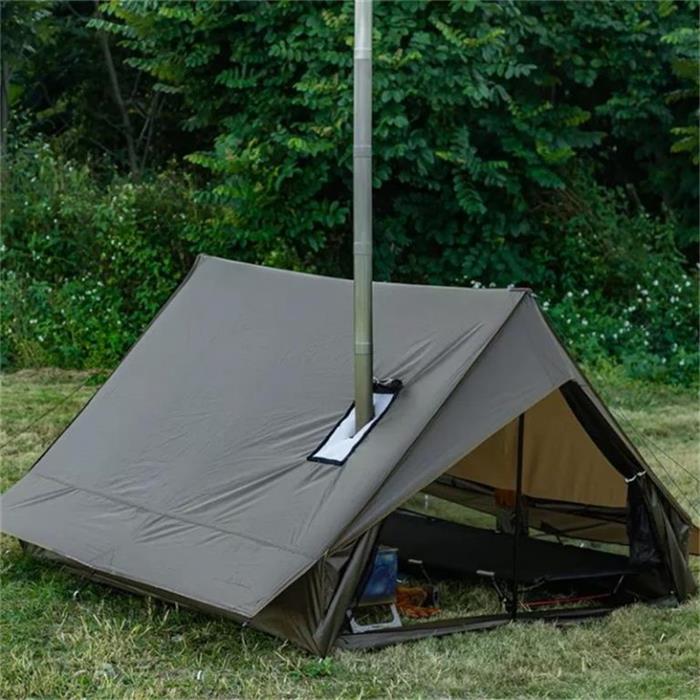 Quick Views:
Three-Season Tent or Four-Season Tent
Tent Size
Basic Knowledge of Tent Design
Shop Now: https://www.pomoly.com/CHALET-70-Camping-Hot-Tent
1. Three-Season Tent or Four Season Tent
Three-season tents refer to tents that can be used in spring, autumn, and summer. The four seasons tent refers to the tent that can be used all year round. actually. The difference between the two tents lies in the ventilation of the tent. Pomoly Chalet 70 Camping Hot Tent is a winter tent. The tent is warm without an internal tent. In addition, Chalet Hot Tent has two doors, so the tent has good ventilation.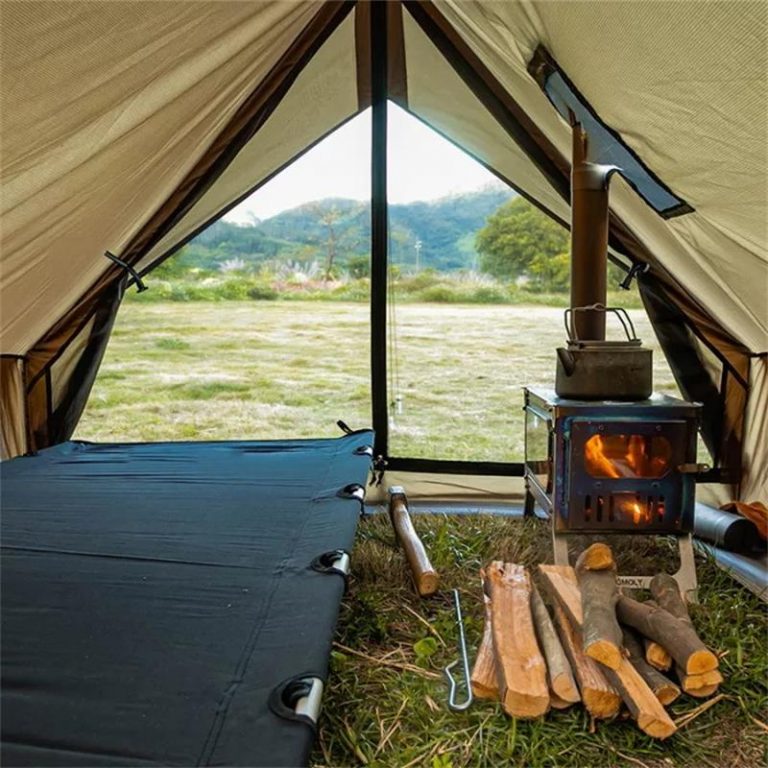 2. Tent Size
Chalet 70 Hot Tent is a single tent. It has many perfect designs. For example, a stovepipe jack allows you to use the stove in a tent. You won't feel crowded at all. When you don't use the stove, the tent has enough space for two people to sleep in. Pomoly Chalet 70 Hot Tent is friendly to hikers. Of course, if you want to buy a bigger tent, you can also choose the following two tents.
Shop Now:
2-4 persons  YARN Plus Canvas Hot Tent with Wood Stove Jack 2-4 Person
4-6 persons  HEX Plus Camping Hot Tent with Wood Stove Jack 2-6 Person
3. Basic Knowledge of Tent Design
The first tent we bought must be our favorite design. in recent years. Chalet 70 Hot Tent has been praised by many people for its beautiful appearance. Chalet's cabin shape makes it look particularly natural in the forest, and the dark brown fabric makes it integrate with the external environment in winter. The extended DIY stove jack is suitable for all pomoly stoves, especially the mini stove, so it is more suitable for camping alone in winter.
Product details
1. Side rain curtain-The rain curtain can prevent rainwater from entering the tent at the moment of opening the side door.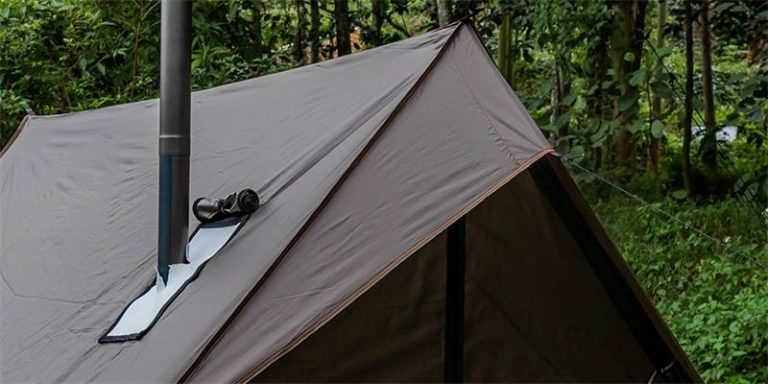 2. Grommeted reinforced stitching pull points-Use paracord like a hammock to set it up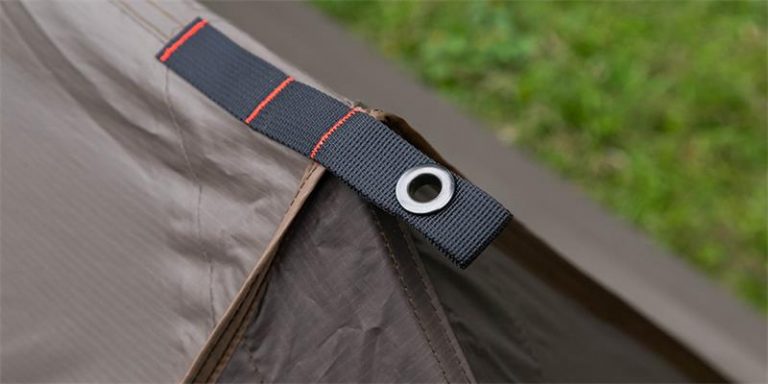 3. Cloth and mesh doors-The double layer design takes into account mosquito prevention and air permeability.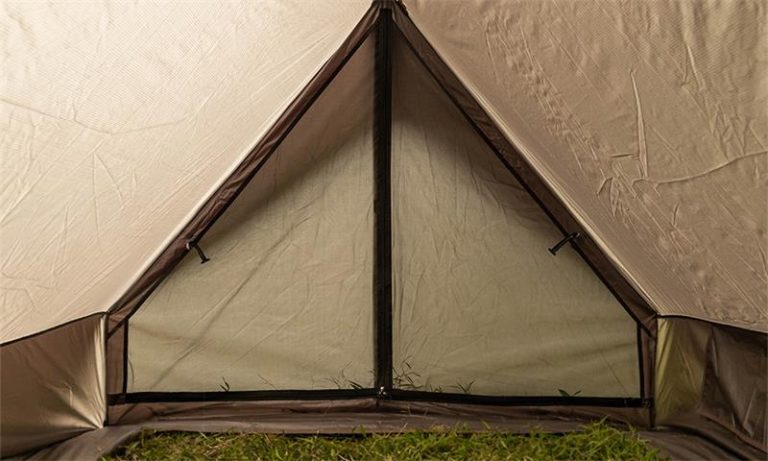 4. Two independent roll-up loops-You can open the outer door for better ventilation, or you can open the mesh door and place the shoes in the triangular storage corner.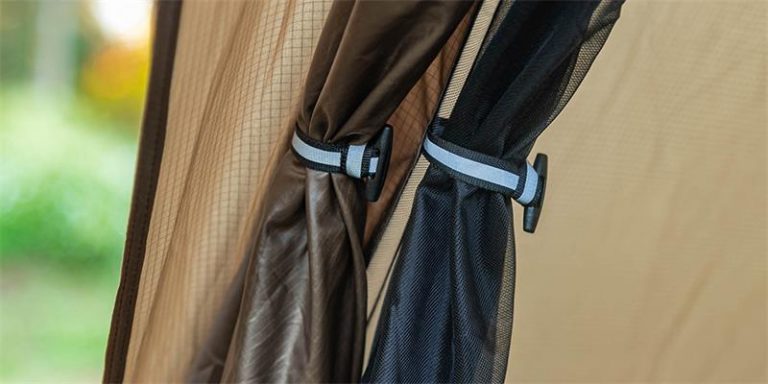 Conclusion:
For novices, Chalet 70 Camping Hot Tent is worth buying. it is not difficult for us to choose a tent. If you think my article can help you, please keep following my article. I will bring you more interesting camping knowledge.
Recommended Reading…
1. Compare Oxford tent and Cotton tent, Fabric difference