In the market, the price of a Russian bear's tent is expensive. Many people want to know whether the tent is worth buying. This article introduces this product from the aspects of tent materials and price.
1. Tent materials.
The biggest difference between Russian bear tents and other hot tents is camouflage color. This camouflage color Fabric is 300D Oxford cloth. This kind of fabric has both advantages and disadvantages.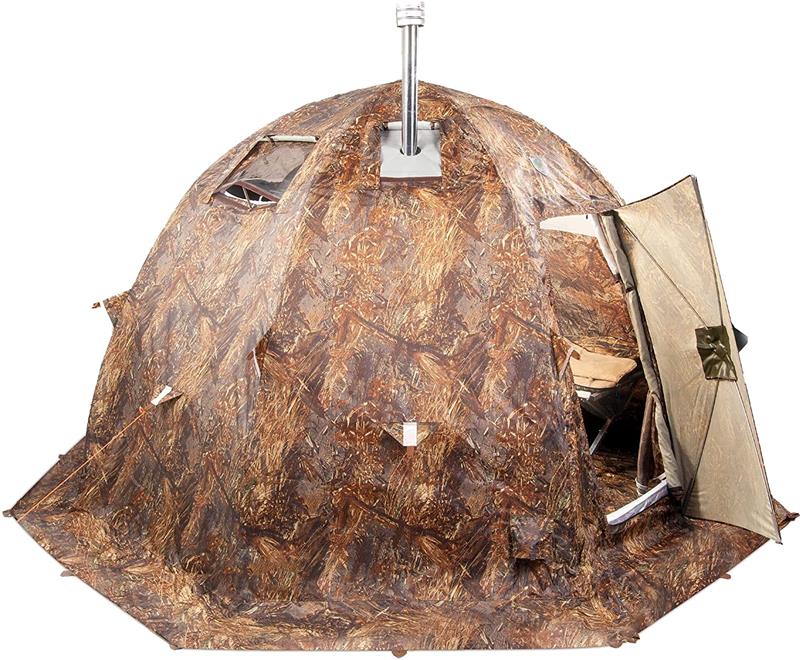 Shop Now: https://www.amazon.com/Russian-Bear
Advantages of 300D Oxford fabric
Durability
Strong waterproof function
Good heat insulation performance, suitable for winter use.
Disadvantages of 300D Oxford Fabric
It is stuffy and airtight, so it is not suitable for use in summer and hot days.
Serious condensation.
Heavy weight.
From the perspective of fabric, the Russian bear tent is more suitable for heavy equipment car camping. At the same time, this tent is a good choice for winter camping.
2. Tent structure.
Russian bear tent adopts the quick tent structure of a winter fishing tent. This structure ensures that campers can set up tents quickly. But the weight will increase a lot. Let's look at the advantages and disadvantages of this structure.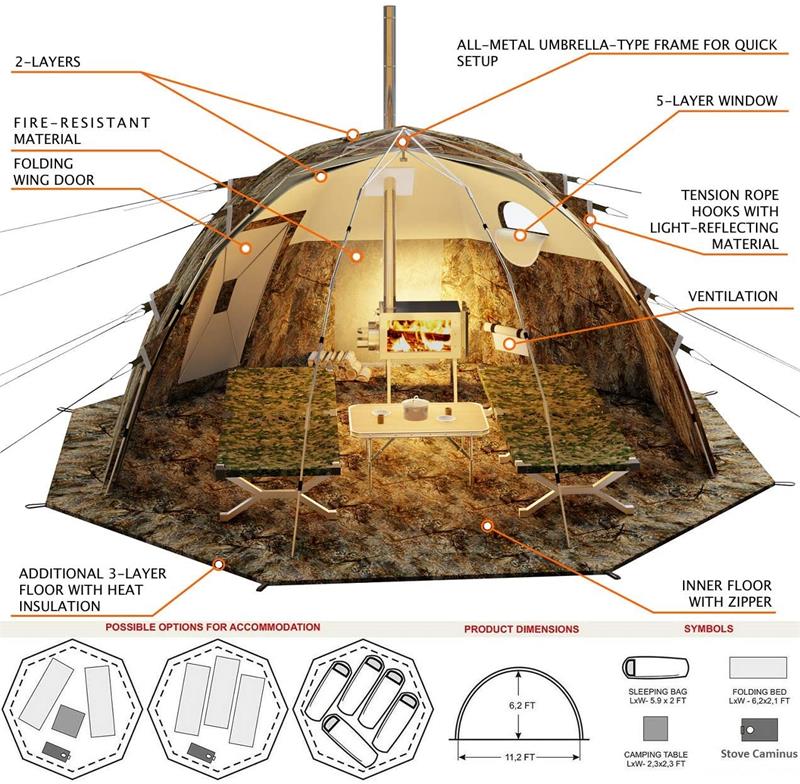 Advantages of quick structure:
Build quickly, saving time and labor
Structural stability
Disadvantages of quickly formed structure:
Heavy weight, inconvenient to carry
The brace cannot be replaced after the structure is damaged
From the structural point of view, the Russian bear tent is simple to use, but it is inconvenient to carry, and it is difficult to repair after damage.
3. Tent price
The price of a Russian bear tent is 1300USD-2500USD. This price is expensive for ordinary campers. We checked the weight of the tent and found that the weight of the tent was 64lb. Therefore, we believe that the price includes higher transportation costs.
In order to compare the price, we analyzed the material of the product. We found that Pomoly's Hex series products also use 300D Oxford fabric. The price of pomoly hex plus is 299.99USD. The price of the Russian bear tent, which is also 300D Oxford Fabric, has reached 1300USD.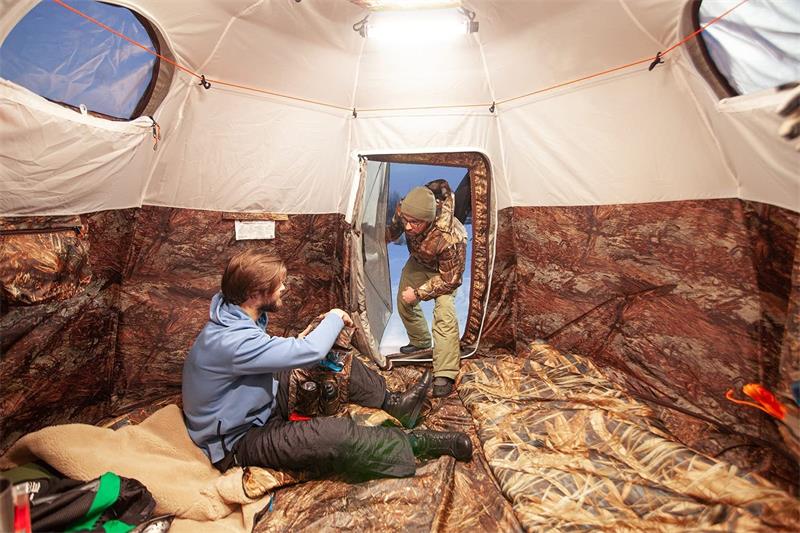 Finally, by studying and analyzing the material, structure, and price of the Russian bear tent, we can know that the price of this hot tent is high. For campers with limited budgets, we don't recommend buying this product. If you are a camping enthusiast, this product can be used to study the fabric and design of the product or compare the different selling points of other hot tents.
Read More
Reviews on T Brick Max Stove, True Feedback