I hope to provide some useful insights on how to choose a tent stove. First, determine whether your tent can accommodate a stove. Larger tents with stovepipe jacks are ideal for this situation. Next, you need to choose the appropriate size of the tent stove. The stove and pipe with a damper on the side allow you to control the heat emitted to suit the size of your tent. Keep the stones at hand. If the fire goes out, put them in the stove to keep the heat. If the ground is uneven, level the stove itself. Would you like a custom stove? For more information, please click the link below
https://www.pomoly.com/TAISOCA-Oven-Stove-T1-Series-Portable-Titanium-Tent-Wood-Stove-with-Oven-Part-p1857613.html
Quick Views:
Customized Requirements
Transparent Heat-resistant Glass
Foldable Stove Legs
Visible Thermometer
Hollowed out Baking Pan
It is necessary for us to choose a suitable stove when camping. A good stove needs our careful selection. Why should I recommend Pomoly's Taisoca Stove? Through this article, I hope you can learn more about Pomoly Taisoca Stove.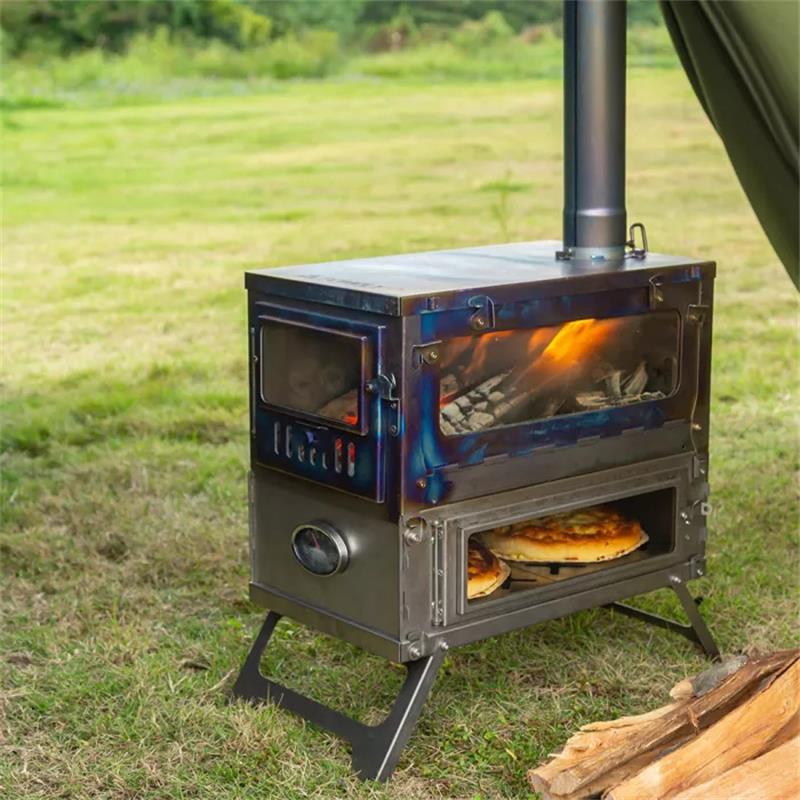 Advantages of Pomoly Taisoca Stove:
1. Customized Requirements.
You can customize this stove. For most people, customization is a good practice. Everyone has different habits. Some people like to open side doors, others like glass windows. Of course, the number of campers also determines the size of the stove. You can contact Pomoly according to your needs. I'm sure their team will design a stove you want.
2. Transparent Heat-resistant Glass
If I'm going camping, I'll choose a stove with heat-proof glass windows. Because I am a person who is afraid of both dark and cold. Pomoly Taisoca Stove can solve all my troubles. I can use the stove to get heat at night. I wouldn't worry about being invisible at night.
3. Foldable Stove Legs
Pomoly Taisoca Stove's legs are foldable. This design reduces the volume of the stove. You can easily carry and store the stove.
4. Visible Thermometer.
This is friendly to friends who can't cook. You can see the thermometer on the firebox at any time. You can know the temperature in the firebox, so you can add firewood to the firebox in time.
5. Hollowed out Baking Pan.
Pomoly Taisoca Stove's baking tray is hollowed out, so you can cook food faster. In addition, the excess oil of food can automatically flow into the ash tray. This design is more conducive for us to clean the stove.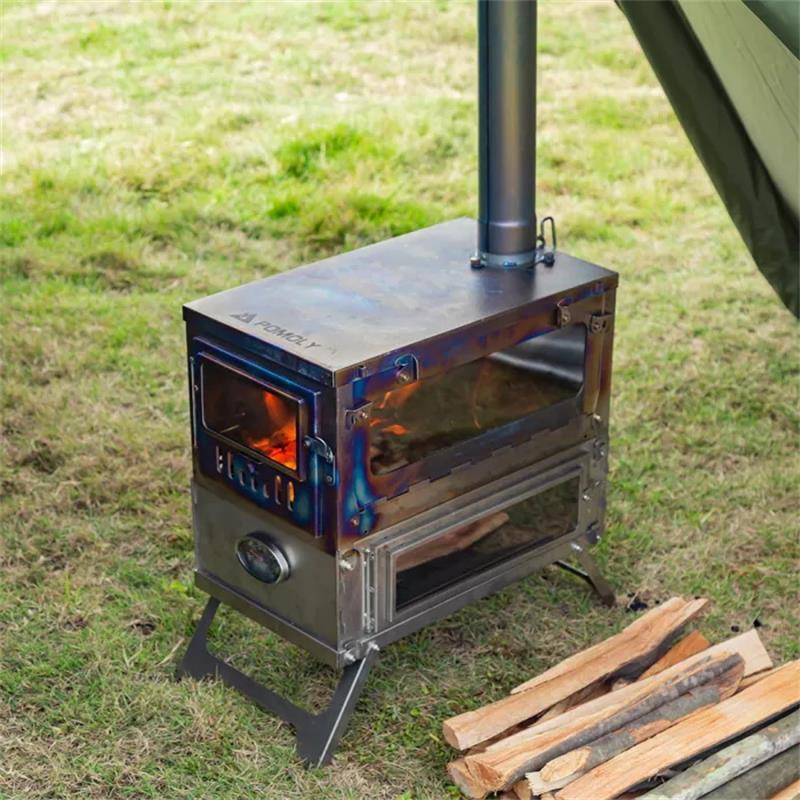 Disadvantages of Pomoly Taisoca Stove:
The stove is made of 1mm titanium. The stove may be slightly deformed because it is too thin. However, the deformation will not affect the reuse of the stove.
Pomoly Taisoca Stove:'s hot comments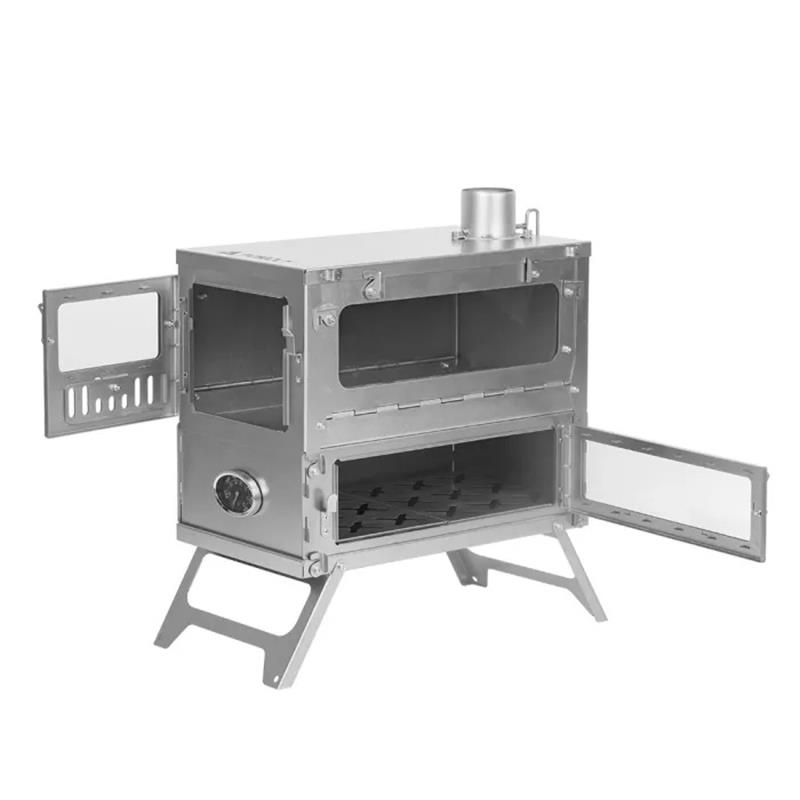 Conclusion:
When you plan camping, you must be ready for anything. Which type of stove and tent you choose involves many variables – altitude, time of year, size and style of tent you plan to use, type of wood, dryness of the wood, amount of air to make a fire, and comfort requirements for hunting parties. I hope my article will let you know more about Pomoly Taisoca Stove. Thank you for reading my article with your precious time.