Improvement of HEX tent in 2021:
Replaced the stronger top webbing material, reducing the number of webbing to achieve the effect of weight reduction.
The fabric is improved on the basis of the silver-coated 300D Oxford, which keeps the original characteristics while making the material softer. The new material has better toughness and improves the tear resistance of the tent.
Use a more rigid aluminum alloy tent pole to avoid breaking in high winds. (The original one is an iron tent pole)
The stove jack is changed from non-detachable to detachable, and the material is replaced with a better high temperature resistant material.
Improved the tent sewing process and waterproof glue treatment process.
Nice shot by @colinrussellscottishwildcamper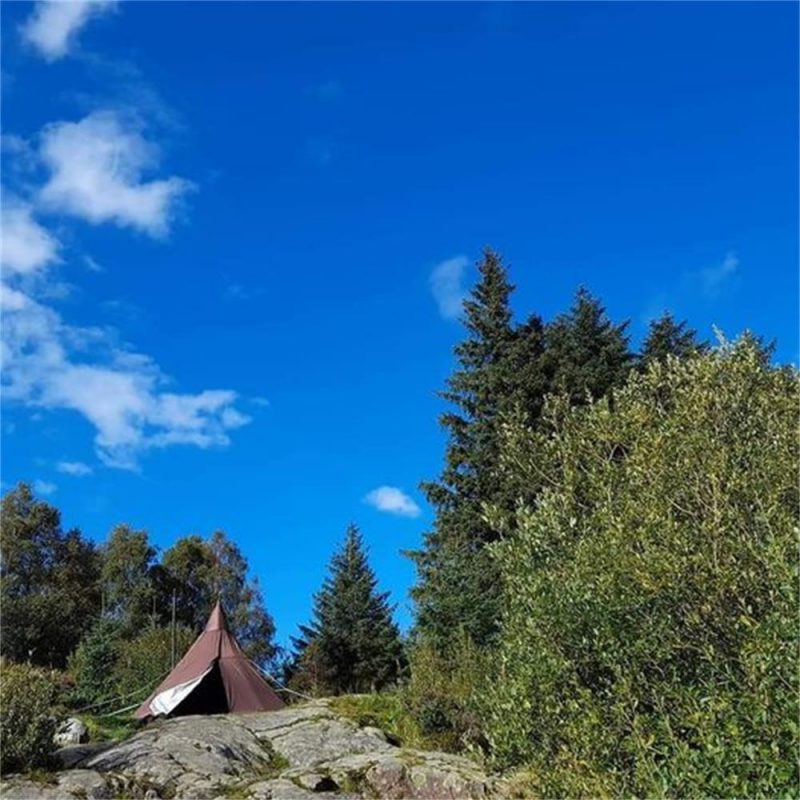 Shop Now: HEX Hot Tent with Wood Stove Jack 2-3 Person (pomoly.com)