More Details about TIMBER Stove
1.Removable structure – they use removable structure to design and produce this tr furnace. This design is not only conducive to the storage and carrying of products, but also conducive to the cleaning and maintenance of all parts. In addition, this assembled design greatly increases the sense of practice and experience of camping. Please enjoy the fun of assembling camping firewood stove.
2. VISUAL WINDOWS – This TR stove has two transparent high-temperature resistant glass, one front door glass, and one side wall glass. Two pieces of refractory glass can ensure that campers can enjoy the beating flames in the stove. In addition, you can also check the burning situation of the wood at any time and add burning wood to the stove in time.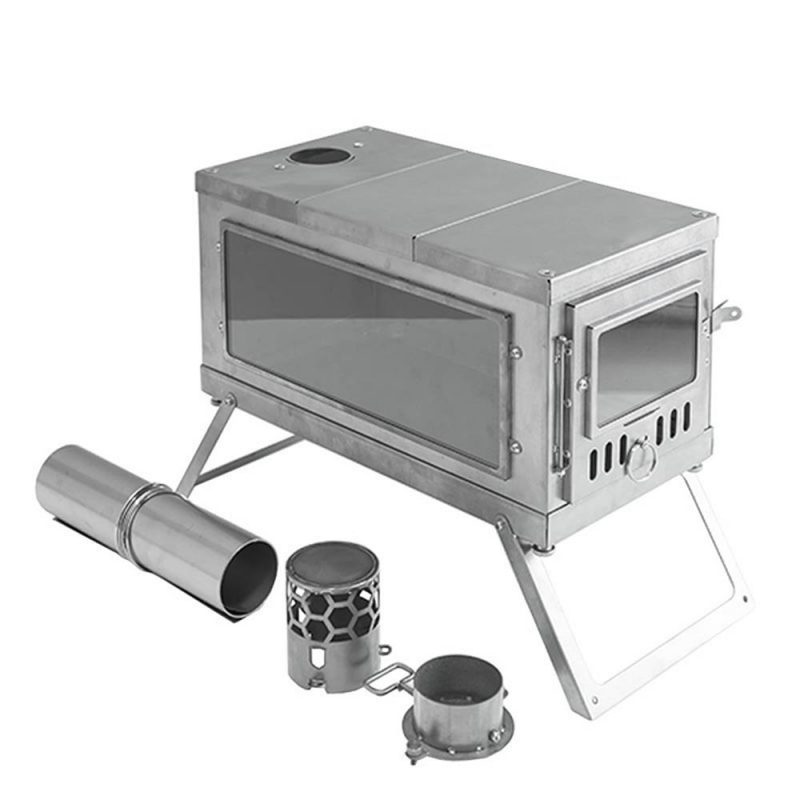 3. ANTI-DEFORMATION DESIGN – If the camping wood stove deformed, it may leak carbon monoxide. Therefore, we attach great importance to the anti-deformation design of the titanium furnace. We have tested and improved the Timber stove many times to greatly reduce the possible deformation of the stove after combustion. For example, the top panel adopts a multi-module splicing design, and the stovepipe base adopts a three-screw fixed design.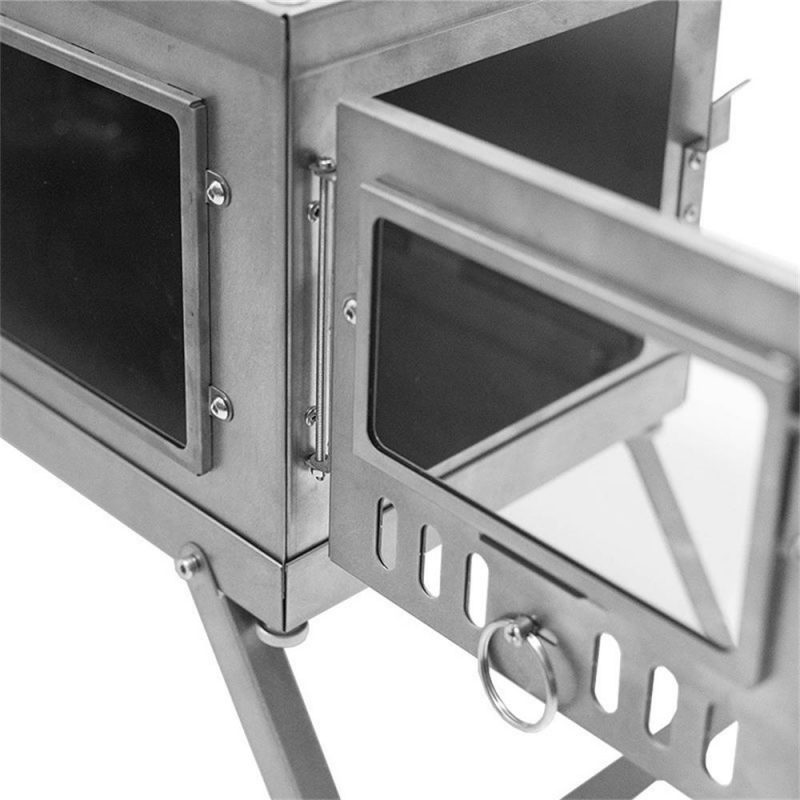 Read More…