Tent camping is a way for us to escape our busy lives. It takes us to beautiful outdoor adventures, where we can get rid of technology and reconnect with mother nature. But to make your camping trip comfortable and therefore enjoyable, you need to know what you're doing and have the right equipment. Otherwise, your vision of a perfect camping trip can be a nightmare. To make sure you can experience your dream summer camping.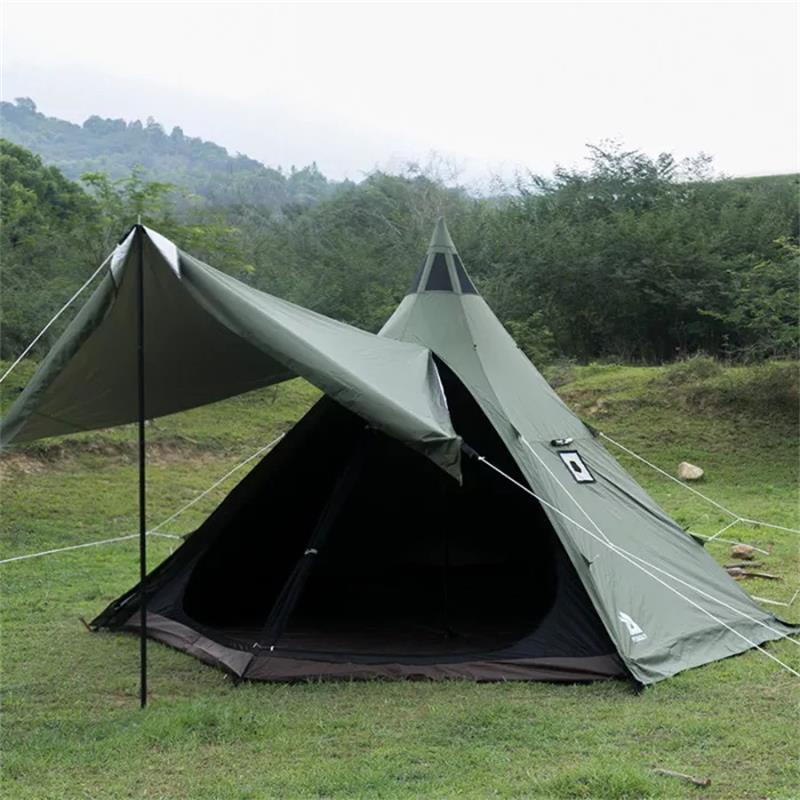 There are lots of tents there – Pomoly has a lot of tents to buy at the time of writing. If you don't know what you're looking for, come with me to learn more about Manta Tipi Tent.
Quick View:
Propped up Door Design
300D Oxford Cloth With Silver Coated Layer
Breathable Mesh Top Design
Stove Jack Design
Tent Skirt Design
Shop Now: https://www.pomoly.com/MANTA-Tipi-Tent
1. Propped up Door Design
You can prop up the front door and get in or get out of the tent easily. This will make you enjoy this outdoor home better.
2. 300D Oxford Cloth With Silver Coated Layer
This is our core advantage. More Waterproof, Anti-wear, and tear-resistant. Much warmer and insulated than other teepee tents.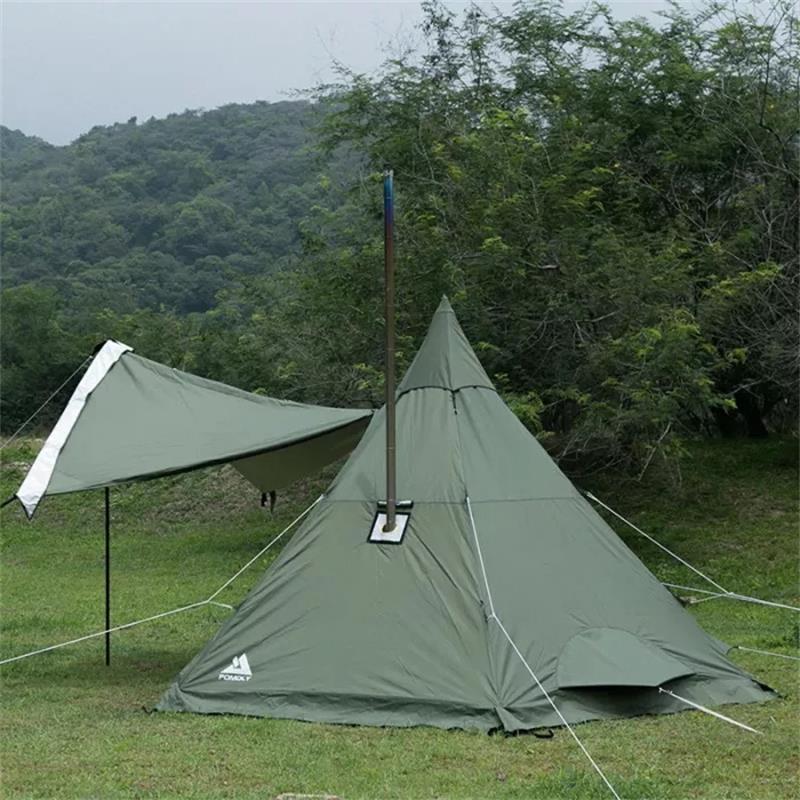 3. Breathable Mesh Top Design
To increase the air permeability in the teepee outdoor tent, we adopt a breathable top mesh plus a removable top cap design. The top cap is packed in a package free of charge and does not require additional purchase.
4. Stove Jack Design
You can use a wood stove in the teepee tent. Outdoor cooking is a necessary skill for survival camping. You will  enjoy the tasty food made outdoors.
5. Tent Skirt Design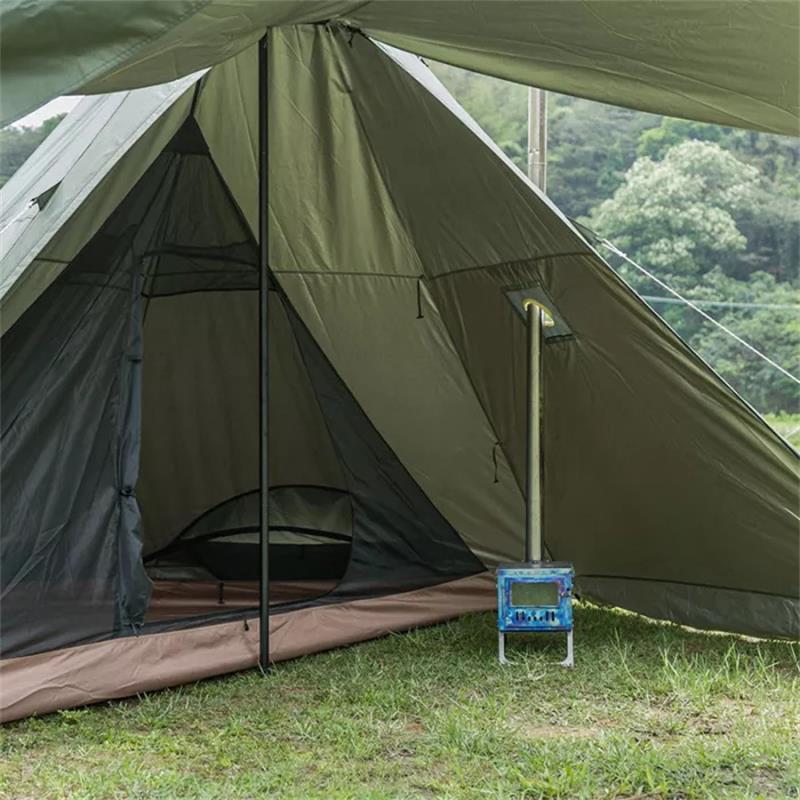 Placing rocks or soil on it can make the teepee tent more stable. The design with a snow skirt is much more stable than the ordinary teepee tent.
 Manta Tipi Tent 's Hot Reviews:
1. I purchased mine for winter camping. We love it. It's a big tent,  with plenty of room. We had two big cots and a table with the woodstove in its corner and still had more room. I've only had the opportunity to use it this one time. But I look forward to many more nights in it.
2. It is very useful in terms of quality and use.
3. I love the pomoly manta tent. I live in Scotland and we get a lot of cold windy and rainy weather. This is not a problem with the manta as all the guy out points keep it nice and sturdy. This tent is very waterproof and is made out of a very strong and durable fabric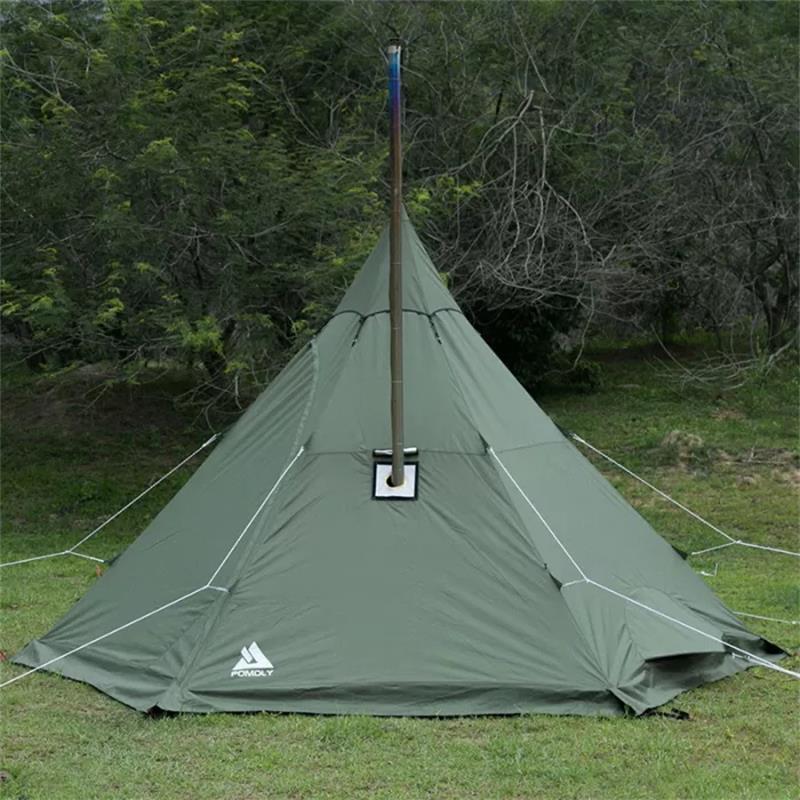 Conclusion:
An expensive tent is not as good as a suitable tent. It's a good choice when we go camping after work. Do you want to have a tent with supporting doors? Click Pomoly's official website to know more about Manta Tipi Tent.